This mini audio amplifier circuit is based on power IC KA series. This mini amplifier delivers dual audio output (stereo) at 1.2W on each channel.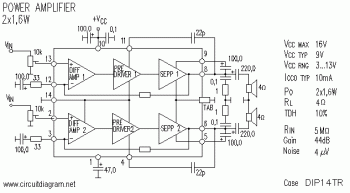 The KA2214 is a monolithic integrated dual audio power amplifier in a 14-pin plastic dual in line package. It is designed portable audio sets.
Download the KA2214 datasheet for detail features and specifications.